SHANLI is a CE and ISO 9001:2008 certificated leading air dryer manufacture in China
with more than 20-year experience with the most 31 patents.Shanli has been the supporting
supplier for Atlas,Boge and Ingersoll Rand.We are already make export to 20 different countries
and worldwide as active, mainly Middle East and Europe.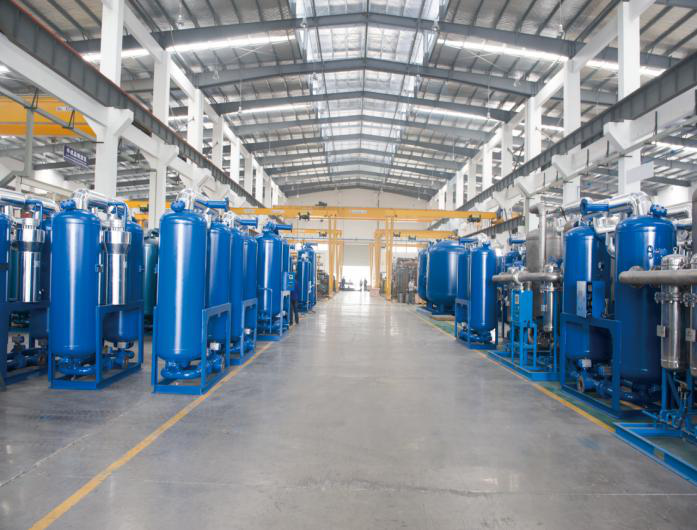 1.Shanli has a strong product development, design and development capabilities, advanced spraying equipment and superior office environment, combined with the characteristics of domestic actual working conditions, the successful development of shanli brand air purification equipment.
2.Shanli products are widely used in electric power, shipbuilding, aerospace, electronics, machinery and other industries, best-selling throughout the country's provinces and cities, in the regional key projects play an active role. Our products have been exported to Brazil, Australia, Iran, India,, Middle East, central Asia , Africa, Vietnam and other southeast Asia

3.1) Automatic expansion valve and hot gas bypass valve replace capillary, which overcome the shortcomings of the capillary. It can also guarantee the stability of the refrigerant low pressure in the case of the large changes of the load can not only meet dew point performance at the high load conditions in summer but also guarantee normal operation under low load conditions in winter.(See Picture 1)
2) Air dryer gas-liquid separator uses a three-stage separation: direct collision separation + high-speed centrifugal separation + stainless steel wire mesh demister separator. (See Picture 2)
3)Domestic evaporator welding is basically using copper pipe welding, distribution pipe and collecting pipe welding contact surface is small, poor welding strength and easily lead to false welding. We use the domestic latest pull whole process, a great increase in the copper welding surface. It resolves the evaporator leakage problem in present market basically. (See Picture 3)

4.Comprehensive product line
Refrigerated air dryer
Air cooled, water cooled, normal temperature, high inlet temperature, combined one and so on.
Desiccant air dryer
Heatless, heated, Heat of compression, Blowing heat
Energy - saving products
Zero gas consumption compression heat, blast heat dryer
Other products
Pre-cooler machine, water chiller, heat recovery unit, filter accessories and other products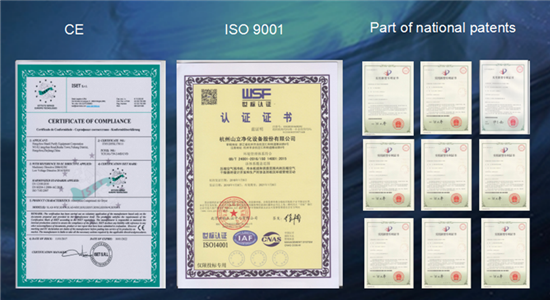 Sign up for our newsletter to stay up-to-date with our promotions, discounts, sales, and special offers.